Collection: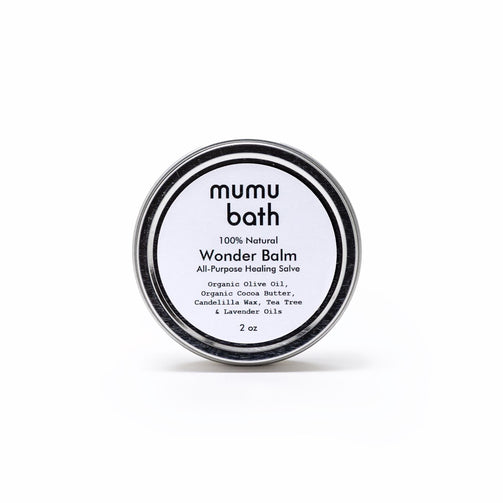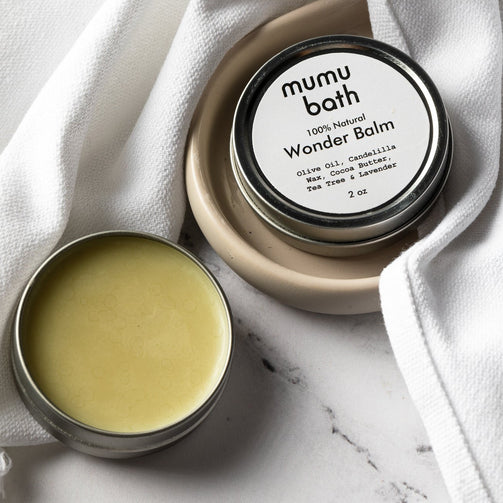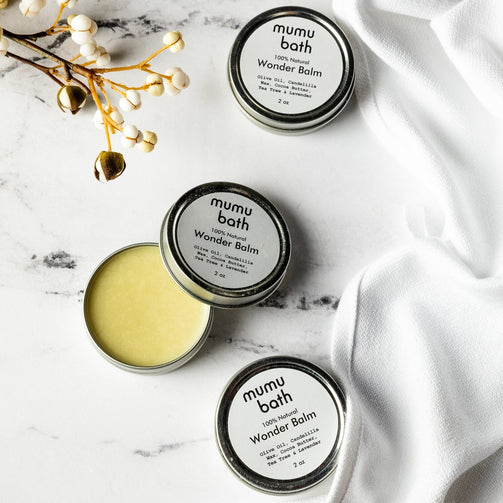 Collection:
Wonder Balm - All Purpose Healing Salve
Wonder Balm - All Purpose Healing Salve
Regular price

Sale price

$22.00
This Wonder Balm is a gentle multi-purpose healing balm. Some might say it's a miracle salve!
Smooth this healing balm on burns, cuts, scrapes, scratches, bug bites, chapped skin, cuticles, dry lips, boo-boos, or anything that needs a little TLC. Add this balm as a vital part of any first-aid kit, ideal for purses, vacations, or camping. 
Wonder Balm is formulated with all-natural botanical ingredients. Tea tree and lavender essential oils calm irritations and promote healing as a part of minor wound care. Tea tree is known to be an effective natural antibacterial, antiviral, and anti-fungal.
This Wonder Balm combines super-moisturizing olive oil and cocoa butter, along with vegan candelilla wax to safely nourish and protect even your most dry, sensitive, or irritated skin. This balm is also excellent for soothing eczema and psoriasis-prone skin. 
All Natural / 100% Vegan / Cruelty-Free / Travel Friendly / Plastic-Free
Weight: 2 oz
Ingredients: Olive Oil, Cocoa Butter, Candelilla Wax, Tea Tree, and Lavender Essential Oils