Collection: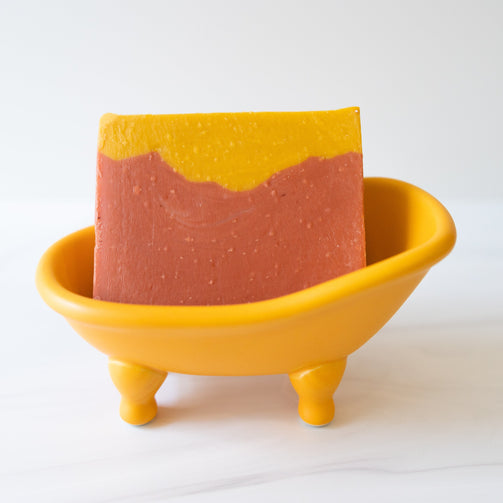 Collection:
Ceramic Clawfoot Bathtub Soap Dish
Ceramic Clawfoot Bathtub Soap Dish
Regular price

$25.00

Sale price

$18.00
Introducing the ultimate solution for extending the life of your soap bars - our Clawfoot bathtub-shaped soap dish!
This ceramic soap dish is designed to keep your soap dry and well-ventilated, which helps prevent premature melting and loss of shape. Plus, it adds a touch of fun and whimsy to any bathroom or sink. We also love using it as a vanity catch-all for our favorite everyday products! 
Not only is this soap dish practical and functional, it's also easy to clean and maintain. Simply rinse it under running water and wipe it dry with a towel, and it's as good as new.
Say goodbye to soggy, slimy soap bars and hello to a longer-lasting, fresh-smelling soap experience. 
*Ceramics Made in Taiwan
*Products not included soaps.