Collection: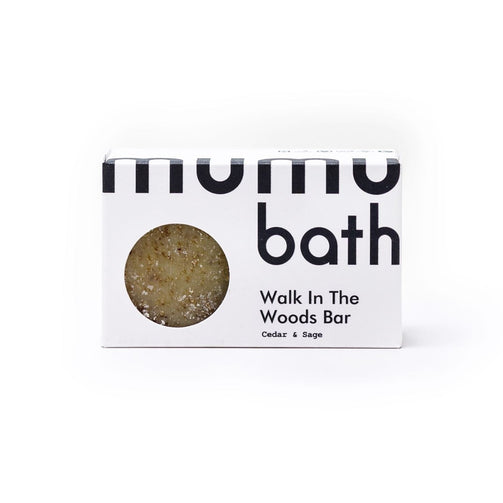 Collection:
Walk in The Woods Bar
Walk in The Woods Bar
Regular price

$9.00

Sale price

$12.00
If you love the great outdoors, this soap will remind you of a hike through the piney woods. Notes of cedar and sage take you back to the high desert forest, bringing fresh air and a sense of adventure into your home or shower. This is our best-selling soap for men.
Chlorella and oatmeal gently cleanse and moisturize skin for a luxurious better-than-soap feel.
Safe & Effective for All Skin Types
All-Natural | 100% Vegan | Organic
Approx. 3.75 oz
Free of harsh chemicals, detergents, & preservatives
Ingredients: Organic Coconut Oil, Organic Olive Oil, *Organic Sustainable Palm Oil, *Sodium Hydroxide, Distilled Water, Organic Oatmeal, Organic Bran, Essential Oils, Chlorella
*Our Palm Oil is sustainable and ethically sourced in South America from Palm Done Right with RSPO certification to minimize our environmental impact.
*No Sodium Hydroxide left in the finished product.
Proudly Made with Love and Care In The USA