Collection: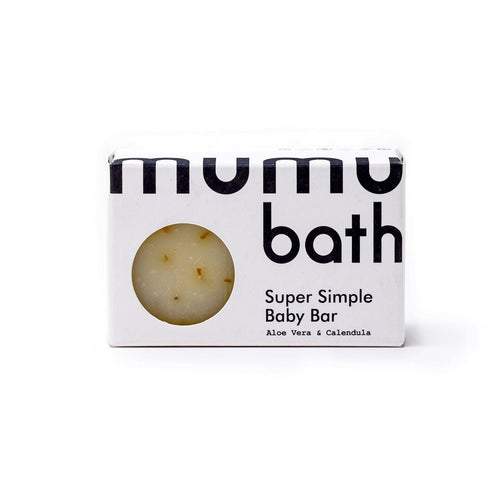 Collection:
Super Simple Bar
Super Simple Bar
Regular price

Sale price

$12.00
Our all-natural Super Simple Bar soap lathers into a gentle no-tear foam to safely clean your face and body. Our best-selling mild cleanser is perfect for newborns, toddlers, children, or anyone with delicate or sensitive skin.
All-natural, nourishing ingredients help heal, moisturize, soothe, and protect the most delicate skin. 
Skin Type: Delicate or Sensitive Skin
All-Natural | 100% Vegan | Organic | Fragrance Free
Approx. 3.75 oz 
Free of harsh chemicals, detergents, & preservatives
Ingredients: Organic Coconut Oil, Organic Olive Oil, *Organic Sustainable Palm Oil, *Sodium Hydroxide, Distilled Water, Organic Calendula Extract, Organic Aloe Vera Juice
*Our Palm Oil is sustainable and ethically sourced in South America from Palm Done Right with RSPO certification to minimize our environmental impact.
*No Sodium Hydroxide left in the finished product.
Proudly Made with Love and Care In The USA