Collection: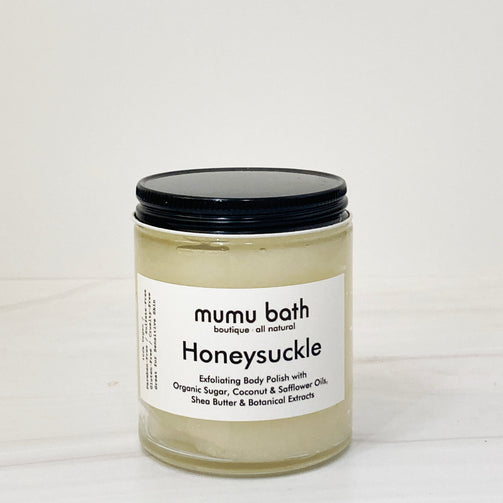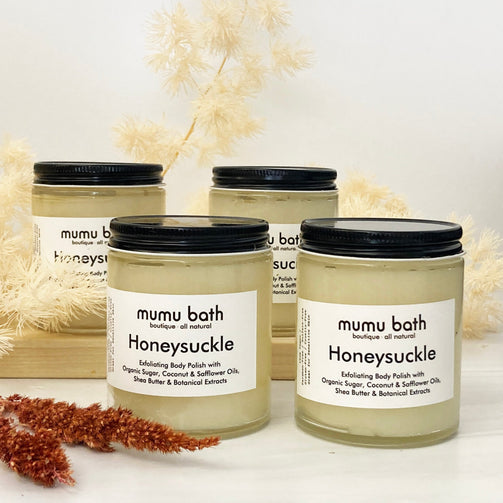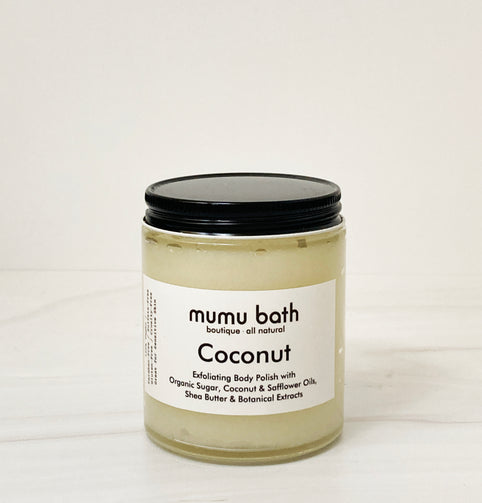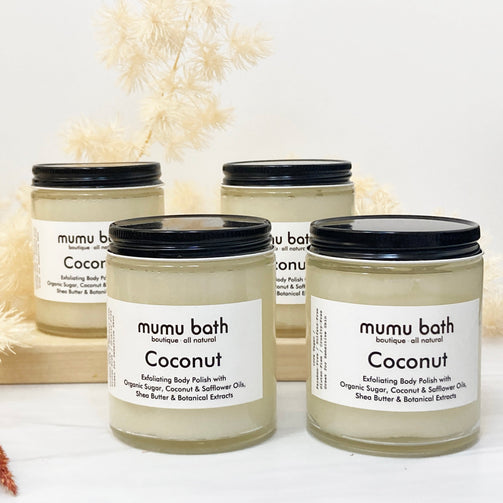 Collection:
Exfoliating Body Scrub
Exfoliating Body Scrub
Regular price

Sale price

$30.00
Indulge in a luxurious and rejuvenating experience with our exfoliating body scrub, enriched with the goodness of organic sugar, shea butter, coconut oil, safflower oil, and botanical extracts.
Our all-natural and organic body scrub is designed to gently and effectively remove dead skin cells, leaving your skin feeling soft, smooth, and radiant. The fine sugar granules exfoliate the skin, while shea butter and coconut oil nourish and moisturize it, and safflower oil and botanical extracts soothe and protect it.
Unlike harsh chemical-based scrubs, our gentle yet effective formula is safe for all skin types, including sensitive skin. The blend of natural ingredients works in harmony to reveal a fresh, healthy, and glowing complexion.
Use our exfoliating body scrub in the shower or bath for an invigorating and refreshing experience that will leave you feeling renewed and energized. Say goodbye to dull, rough skin and hello to a silky-smooth, radiant complexion with our exfoliating body scrub. Treat yourself to the ultimate pampering experience today!