Collection: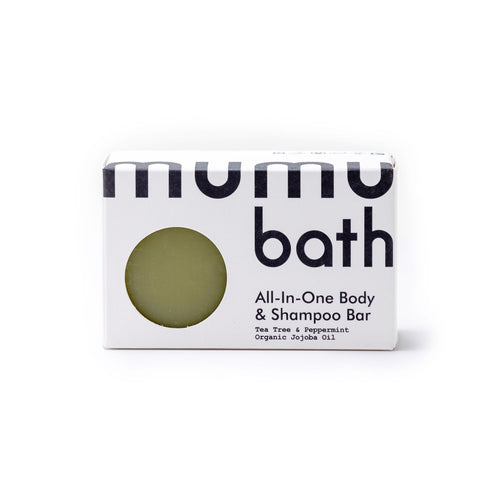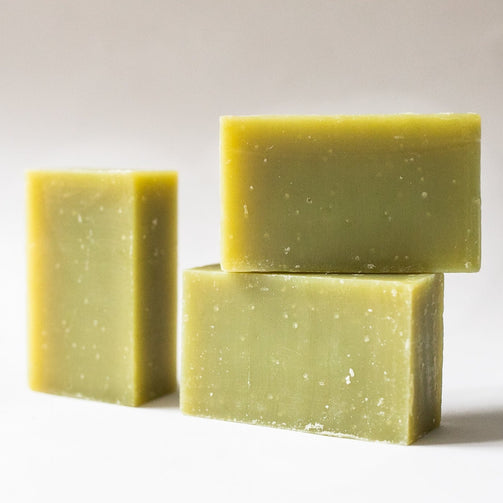 Collection:
All-In-One Body & Shampoo Bar
All-In-One Body & Shampoo Bar
Regular price

$14.00

Sale price

$12.00
a.k.a. The Traveler's Bar


Trying to simplify your skincare routine? For the minimalist in your life, this lightly-scented bar truly fits all.


Mumu Bath's All-in-One Body & Shampoo Bar nourishes hair, scalp, and body with skin-loving ingredients jojoba oil, cocoa butter, aloe vera, and Vitamin E oil.


This soap gently shampoos and conditions hair and scalp with natural cleansers like peppermint and tea tree oils that leave you feeling refreshed and clean.


Ingredients: Organic Jojoba Oil, Organic Coconut Oil, Organic Olive Oil, Organic Castor Oil, Organic Sunflower Oil, Organic Rice Bran Oil, Sodium Hydroxide, Distilled Water, Organic Cocoa Butter, Essential Oils, Organic Aloe Vera Juice, Vitamin E, Chlorella
Great for Body & Hair
All Natural / 100% Vegan / Paraben-Free / Cruelty-Free / Palm-Free

Size: Approx. 3.75 oz