Collection: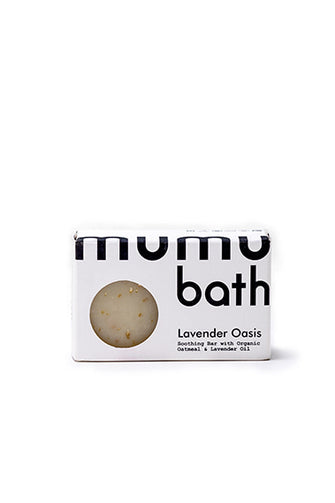 Collection:
Lavender Oasis
Lavender Oasis
Regular price

Sale price

$12.00
Calm your senses and soothe skin with this relaxing deep hydration bar. Lavender reduces redness and calms irritated skin. Oatmeal's antioxidant and anti-inflammatory properties help treat dry skin by removing dead skin cells, oil, and dirt without clogging pores or over-drying. Lavender is often used in aromatherapy for its calming effect.

Treat your skin and erase tension and anxiety. This bar is excellent for daily stress relief.
Safe and Effective for All Skin Types
All-Natural | Organic | Vegan Friendly | Paraben-Free
Approx. 3.75 oz
Ingredients
Ingredients: Organic Coconut Oil, Organic Olive Oil, *Organic Sustainable Palm Oil, *Sodium Hydroxide, Distilled Water, Organic Oatmeal, Organic Bran, Lavender Essential Oil. 
*Our Palm Oil is sustainable and ethically sourced in South America from Palm Done Right with RSPO certification to minimize our environmental impact.
*No Sodium Hydroxide left in the finished product. 
Proudly Made with Love and Care In The USA